Equality, Diversity and Inclusion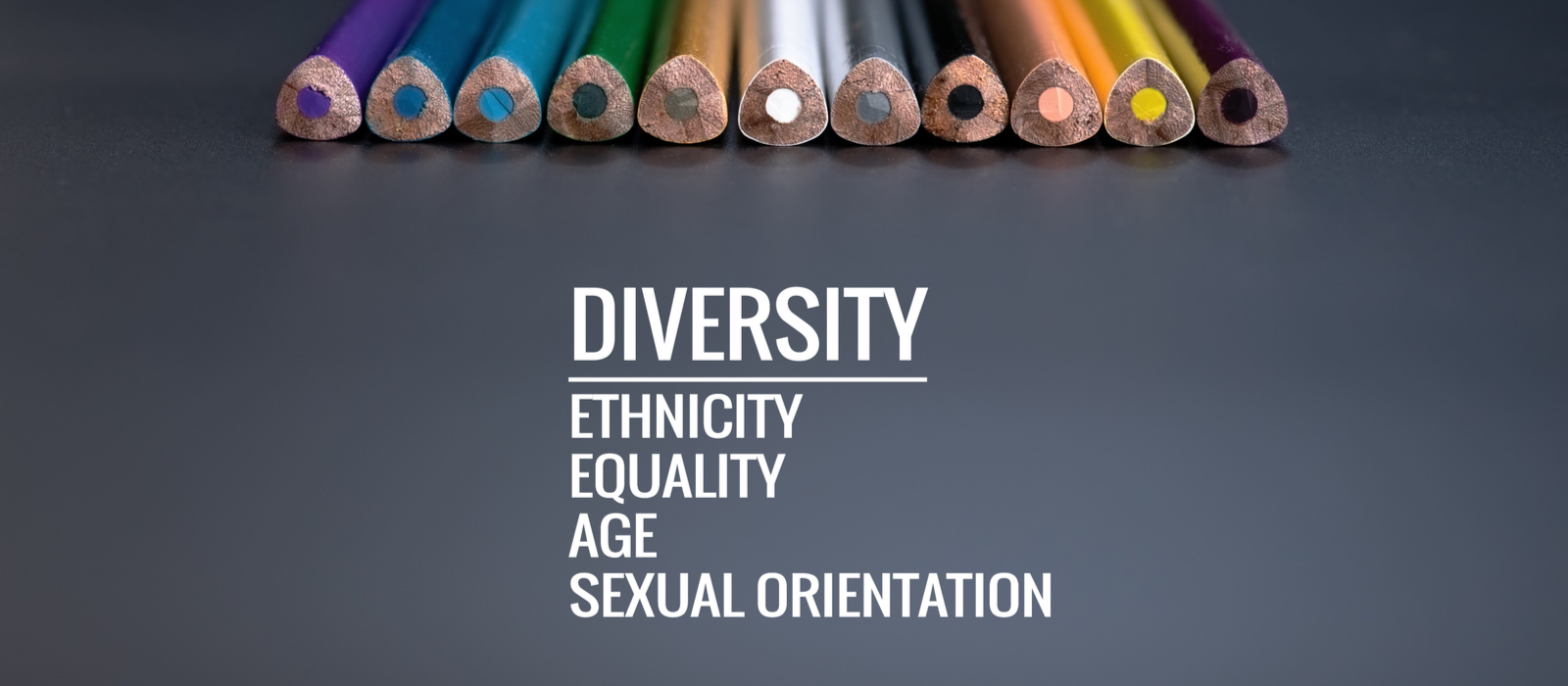 Equality, Diversity and Inclusion
EDExams is a socially responsible organisation that gives equal access to opportunities and removes barriers to involvement. Our relentless drive for fairness for all allows participation by the widest pool of talent - with everyone empowered to go as far and as fast as their talents and energies allow. This makes industry fit to face the challenges of the twentyfirst century, boosting productivity and improving the UK workforce's skills capacity.
We are committed to Valuing All , giving equal access to opportunities, removing discrimination and breaking down barriers to involvement.
What is EDI?
Equality - It's not about treating everyone the same, it's about ensuring equality of opportunity by considering different needs and capabilities.

Diversity - Recognising and valuing differences regardless of sex, age, disability, gender identity, race, religion/belief, sexual orientation, pregnancy or maternity status and marital or other status.

Inclusion - It's a universal human right! To include all people irrespective of race, gender, disability or another attribute which can be perceived as different.
Valuing All - Principles
Opportunities for everyone

Investing in our people

Commitment to inclusion

Celebrating diversity

Measure what matters
Objectives
Eliminate unlawful discrimination

Advance equality of opportunity between people who share a protected characteristic and those who don't

Foster or encourage good relations between people who share a protected characteristic and those who don't
Strategy
Eliminate unlawful discrimination
Train all staff in FREDIE through the EDW Champions by end of July 2019

Review all of HR policies and procedures to ensure they are fit for purpose and legally compliant

Analyse the equality monitoring data to identify any underrepresented groups within the organisation take positive action to address any under representation by end 2019
Advance Equality of Opportunity
Embed FREDIE in to all of our practices

Include Group Values and Behaviours within PDRs by end of 2019

Complete a Gender Pay Gap report
What is FREDIE?
Fairness - Being reasonable, right and just

Respect - Having due regard for feelings, wishes and rights of others

Equality - Where every person has equal rights and every person has a fair chance

Diversity - Diverse means different We are all different so diversity includes us all The concept of diversity encompasses understanding, acceptance and respect

Inclusion - Where every person feels respected, valued and that they fit in with the organisational culture

Engagement - Two-way commitment and communication between an organisation and its employees

EDExams Equality Policy
EDExams is committed to its obligations under the Equality Act 2010. As an educational platform that supports a wide range of people, we aim to champion equality, diversity and inclusion in all we do; not just for our employees, but our customers, their customers and all of our partners.
This policy is designed to ensure that employees understand what it means to be fair and inclusive and to understand their obligations in employment with EDExams Ltd. Employees are required to assist EDExams to provide a high quality, open and fair service to all of our customers and employers; to ensure equal access for their customers to our platform; that they require to reach their potential. We want to ensure that people with diverse characteristics and backgrounds consider EDExams company of choice in the delivery of E-Assessment. EDExams want everyone who engages with EDExams products and services to reach their full potential; in a manner which is respectful and that accepts individual difference. This policy demonstrates how EDExams celebrates and values the diversity of its customers, apprentices and employees. It is intended to provide general guidance and advice to team members, managers, customers and employers. We celebrate and value diversity and we are committed to advancing equality of opportunity, regardless of age, disability, gender or gender identity, race, religion or belief, sexual orientation, or social background and family responsibilities. This includes people from socially disadvantaged families as well as from deprived or remote geographical areas.
This is an overarching policy on equality and diversity that applies across all areas of EDExams including employment, product development, quality assurance, assessment, procurement, customer service, business development, operations, marketing and administration. It applies to all employees, temporary staff, contractors, employers, learners and apprentices.
EDExams operates within the legislative framework of the Equality Act 2010. EDExams views discrimination against any person on any grounds as a serious disciplinary offence.
EDExams will not tolerate any forms of discrimination based upon:
 Direct discrimination
 Indirect discrimination
 Associative discrimination
 Perceptive discrimination
 Harassment
 Victimisation
EDExams will not tolerate any form of discrimination, bullying or harassment including socioeconomic status, trade union activity, part time status or the following protected characteristics:
 Age
 Disability
 Gender reassignment
 Marriage and civil partnership
 Pregnancy and maternity
 Race (including colour, nationality, and ethnic or national origin)
 Religion or belief
 Gender
 Sexual orientation
Breaches of this policy will be regarded as misconduct and will therefore be subject to the Disciplinary policies.
Our aim EDExams Group strives to:
 Encourage the participation of learners and apprentices of all abilities;
 Provide a safe, ;
 Develop qualifications, accreditation and assessments to improve access and widen participation;
 Offer support to meet individual employee needs;
 Ensure the recruitment process is fair and transparent;
 Ensure that our environment is free from discrimination, bullying or harassment.
We aim to treat everyone equally and ensure that no job applicant, employee, worker or service user is discriminated against on the grounds of a protected characteristic, part time status or trade union activities. This applies in the advertisement of jobs, recruitment, appointment, provision of benefits, allocation of training, promotion, disciplinary proceedings, dismissal, conditions of work, pay, giving a reference, the provision of goods or services and every other activity and aspect of employment as well as to the learners who access EDExams.
This policy should be viewed in the context of the Equality Act 2010 and the extent of protection it provides.
EDExams is committed to providing equal opportunities to our employees, suppliers, centres, learners, partners and service users in an inclusive manner and encouraging diversity in the workplace. We do not tolerate any unlawful or unfair discrimination and anyone found to be acting in a discriminatory manner will face disciplinary action, which could include dismissal. Everyone has a duty to report unlawful or unfair discriminatory behaviour to a member of management. We actively promote equal opportunities and require everyone to contribute towards achieving this objective. We believe that treating people with dignity and respect is an important part of realising equal opportunities and diversity.
EDExams is committed to ensuring that assessment environments are welcoming and safe for all. We will continue to develop our relationships with employers, training providers and develop our online materials, to improve access for all learners with learning difficulties and or disabilities, as recognised through the EDExams Reasonable Adjustments and Special Considerations policy. EDExams has a duty to ensure that the integrity of all assessment products and materials, is maintained at all times. During an assessment or examination, EDExams and the Centre are required to take reasonable steps to ensure that learners and apprentices with a disability are not disadvantaged in comparison with a learner or apprentice that does not have a disability, by making reasonable adjustments. The Assessment and Product Development teams will ensure that assessments, support material, and delivery methods, are free from bias and avoid stereotyping and discrimination.
Recruitment and development EDExams objective is to recruit the staff best able and qualified to perform the required or anticipated tasks. We will recruit using a variety of methods, for example, on-line job websites, advertisements in local newspapers, Job Centres and elsewhere. The wording of any advertisements will not place unfair restrictions or requirements on a particular group or request specific qualifications that are not necessary for the effective performance of the job. All applications will be considered on the basis of objective criteria such as qualifications, experience and the ability to do the job. Person specifications and job descriptions will only state requirements as necessary where they are essential for the job. We will take account of reasonable adjustments that may be required for applicants with disabilities. EDExams recognises the benefits of diversity and may consider taking positive action in the recruitment and selection process from underrepresented groups of people in the workforce. The selection processes used will measure the suitability of the applicant in terms of the requirements for the position as detailed in the essential and desirable characteristics in the job specification. Selection criteria and procedures will be kept under review to ensure that individuals are selected and promoted on the basis of relevant merits and abilities. Through appropriate training we will endeavour to ensure that employees who are making recruitment and selection decisions do not discriminate, whether consciously or subconsciously, in making these decisions. EDExams is a Disability Confident employer formally known as 'Two Ticks'. This means that an applicant qualifies as disabled under the Equality Act 2010 and they meet the minimum criteria outlined in our job specification, we guarantee them an interview. Diversity data will be captured and monitored with our Equal Opportunities Monitoring form. The data will not be provided to the shortlisting panel or used in the selection process in any way. The information will be used for recruitment monitoring and provision of statistical data only. All information supplied will be held securely and confidentially in accordance with the Data Protection Act 2018.
Bullying, harassment or discrimination or any other form of discriminatory behaviour will not be tolerated and will be dealt with accordingly through our Disciplinary Procedure. Please refer to our Dignity at Work policy for further information. Safeguarding procedures are in place to ensure that all have a safe and secure environment. EDExams will seek to provide a supportive environment for those who make claims of discrimination or harassment according to this policy.
This policy and the implementation arrangements which underpin it will be formally reviewed on an annual basis. This review will consider the views of team members and learners and relevant legislation.EDExams monitors the profile of its registered learners, apprentices and employed team members by age, gender, disability and ethnicity. Monitoring for learners is undertaken by the Quality Assurance team and, for team members, by the HR team. Data collected for monitoring purposes will be reported to the senior management team in respect of staff data, and annually to the Board of Directors. The presentation of such information shall observe to EDExams legal (Data Protection Act 2018) and contractual responsibilities in respect of individual confidentiality particularly in regard of sensitive data and will not unnecessarily identify individuals.